PLEASE CHECK BACK FOR UPDATES
VTO & Just Cruzin VW Clubs are proud to present El Prado Show & Shine 2018! If you had the privilege of attending last year then you already know how amazing and successful this event was. If you didn't attend, well here's your chance to redeem yourselves and witness what all the buzz was about. Show is set for Sunday June 10th, 2018 at Prado Regional Park (Same location as last year) with gates opening at 5am. Bring your BBQs, kids, dogs and whole family. Dogs must be friendly and on a leash, if questionable leave the pup at home. Be prepared for car show awards, raffles, swap meet, food, vendors, sunshine and smiles, all around fun times!
Grand Prize for the Raffle will be a 1965 (BYOB) bug... you will be able to build it yourself.. if you have questions ask someone from VTO or Just Cruzin to explain... lol
Car Show Participants are $25 per car (air-cooled)
*Bring 2 canned food items and pay only $20 per car
All Spectators are $25 per car
*yes, including all passengers! So load 'em up!
Swappers cost is $35
Vendors are only $50 , donate $50 of items towards the raffle and pay only $25. Donate $100, get in FREE!
WE STILL NEED SPONSORS: Info on becoming one
contact Stanley Ford stan@vtobusman.com
(Note: We would like to thank the sponsors we already have please scroll to the bottom and click their link)
So. Cal Week's of Event's
Friday June 1st Just Cruzin So Cal VW Club Cruise Night at Burger Town USA 760 N. Archibald Ave Ontario 91764 starts at 6:30pm, great food, clean VWs and music. Bring the whole family for a relaxed good time!
Saturday June 2nd -Sunday June 3rd Kuhltek MotorWorks Presents the Bug-In 43 Camping Saturday, Drags on Sunday Visit Http://Bugin.com for More Info
Wednesday June 7th VTO presents Black star Camp-Out at Prado Regional Park (same as show location) Come and camp out and stay for the car show Sunday!

Saturday June 9th OCTO pre 1967 VW Bus show in Long Beach. Huge caravan leaving the Black Star camp out.

Sunday June 10th El Prado VW Show & Shine at 5am!
***NEW ANNOUNCEMENT *** First 50 car show participants that arrive Sunday Morning get a free event shirt (all Size's will be XL Sorry)
Follow us on FaceBook to get all of the latest updates!!
HOPE TO SEE YOU THERE!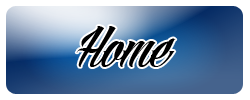 We would like to thank our Sponsors... Remember Support those who support you.